Hand held SlitLamp Bio-microscope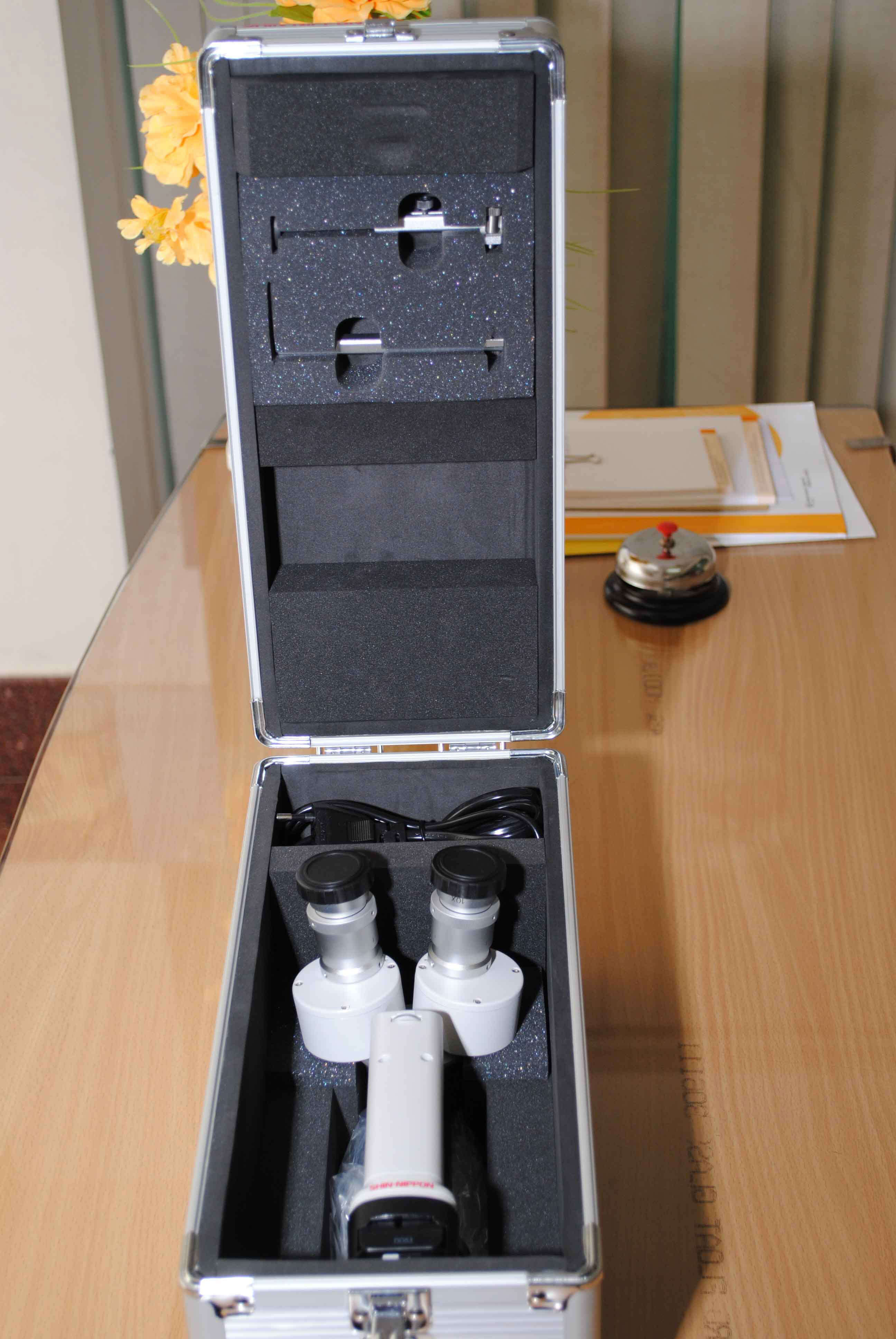 Purpose
Detailed evaluation of all structures of the eye.
Similar uses to a Slit Lamp Bio-microscope but with limitations like non-usability of special lenses.
Advantages
Excellent for wheel chair bound patient. Patient need not be compelled to sit for the traditional slit lamp exam.
Can also be used for bed ridden patients.
Can be used inside the Operating Room to make an "on the spot" assessment of cataract and other pathologies.
Since it employs an LED light source, the patient will not feel any heat.