OTI Three-Dimensional AB Scan (Canada)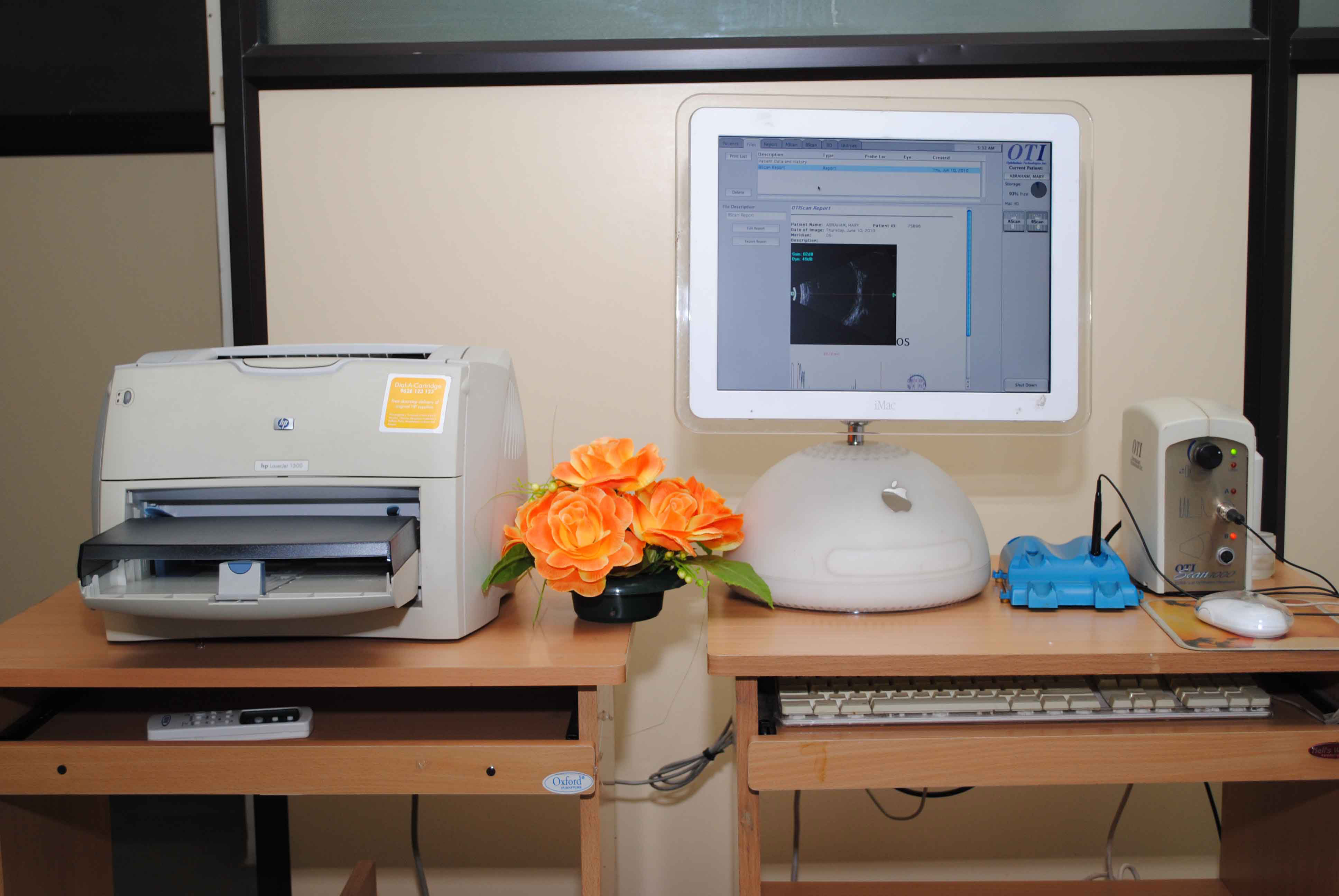 Purpose
Diagnostic tool mainly for assessment of posterior segment of eye (Retina, Choroid & Vitreous) and orbit in cases of media opacity (like in Dense Cataract).
To assess globe integrity in cases of trauma.
Diagnosis and follow-up of ocular tumours.
Intra-ocular foreign body assessment.
Advantages
Three dimensional assessments of all the coats of the eye, lesions and tumours found on scan possible.
Real time movie possible.
Archiving and retrieval easy.
B-scan, A-scan and 3D scan available on the same equipment.
Procedure
With the patient in prone position and topical anesthesia of the eye the probe is placed over the lid or directly on the globe depending on suspected globe integrity. The scans are taken to get data in the transverse, longitudinal and oblique views to obtain details of the posterior segment of the eye and orbit.