Topcon OMS 800 Operating Microscope (Japan)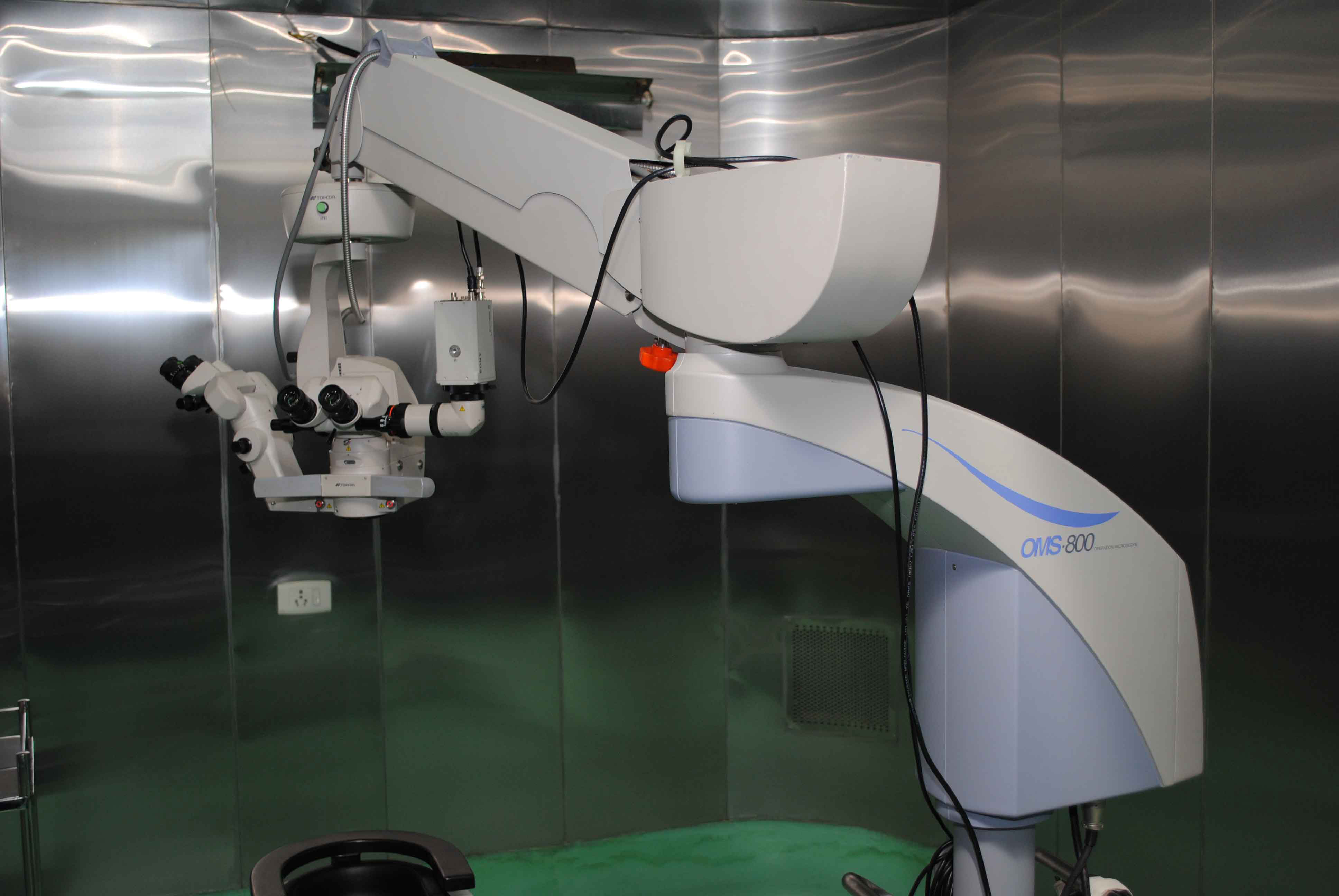 Purpose
Surgeries of the eye including the lid, conjunctiva, cornea, lens (cataract) and the retina (with attachment of biome).
Advantages
Good illumination.
Good depth perception and stereopsis.
Good clarity.
A camera can be attached for recording surgical procedures and archival.
Can also be connected to TV Monitor for viewing by assistants or students.