Topcon Photo Slit Lamp Bio-microscope (Japan)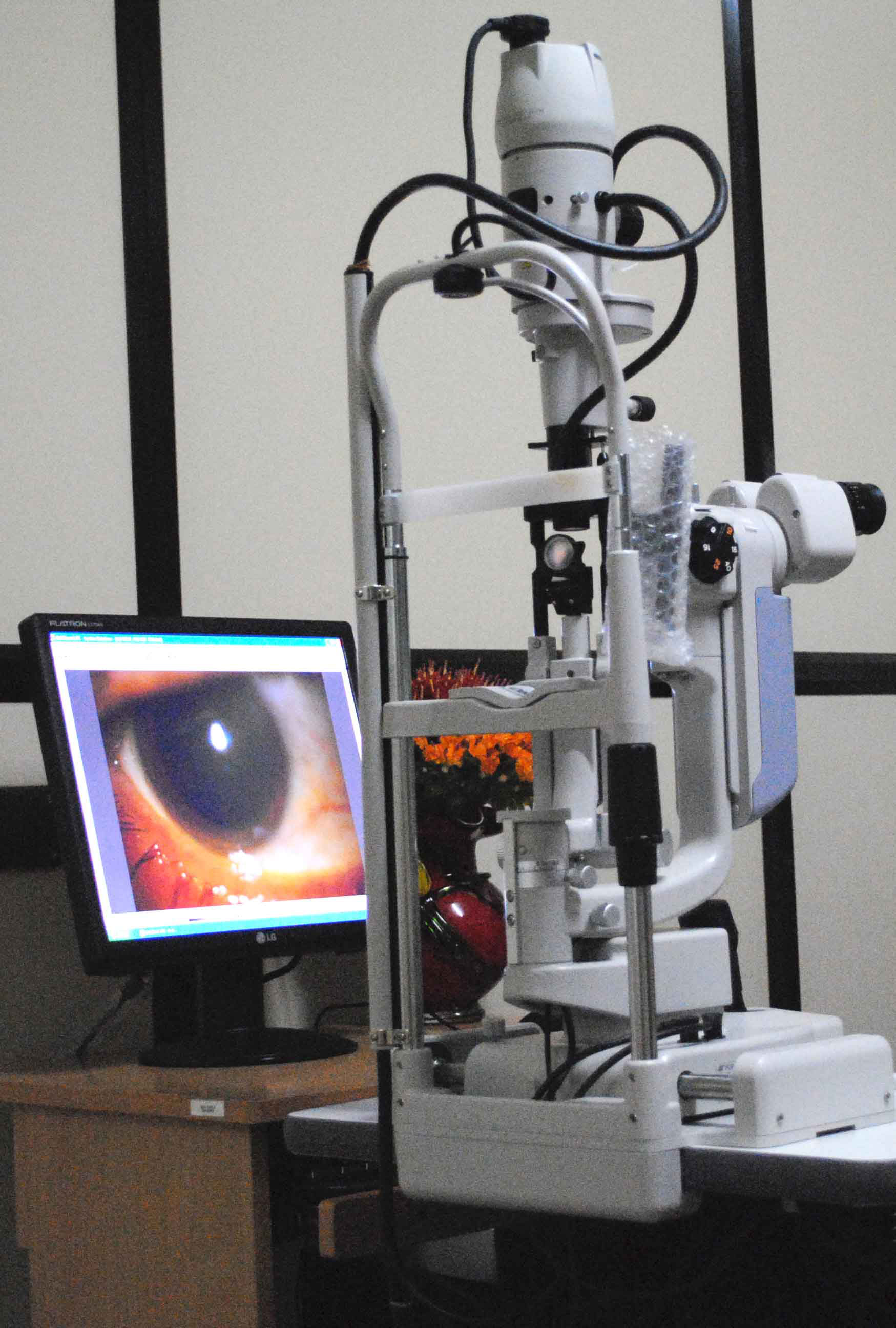 Purpose
Documentation of Ocular pathology with the help of clear digital photographs.
Counseling of patient with regard to the pathology.
Advantages
Patients can see the disease process and its effect for themselves. Better than manual documentation as archival and retrieval is possible.
Better patient compliance as the client has seen the pathology and is counseled regarding the prognosis and this can be seen on review photographs.
As with a normal slit-lamp bio-microscope the area to be photographed is focused and the illumination and field are adjusted and photographs are taken. Multiple photographs are taken and reviewed before storing in digital format.